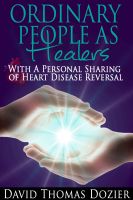 Ordinary People As Healers (With a Personal Sharing of Heart Disease Reversal)
This book takes us on a journey to full, mind-with-body health. It is about awareness and personal choice and how these powerful experiences influence how we view and accept disease. Disease is not an invader but an integral and necessary function of life. Through intrinsic knowledge and personal choice, we can learn to connect to our own powerful truths and to the one truth that connects us all.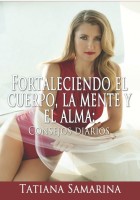 Fortaleciendo el Cuerpo, la Mente y el Alma: Consejos Diarios
Al leer este libro obtendrá muchos beneficios para usted mismo: cómo sentir su cuerpo, cómo hablar con usted mismo y con su cuerpo y muchas otras.Descubrirá su mundo interior, sus habilidades y posibilidades personales. Tatiana Samarina le ayudará a descubrirlos. Estas son nuevas investigaciones, nuevos desarrollos, nuevas posibilidades y habilidades humanas.