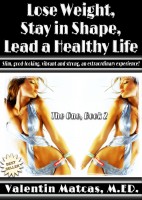 Lose Weight, Stay in Shape, Lead a Healthy Life
by

Valentin Matcas
Maintain harmony within yourself and stay slim, healthy, vigorous, happy, vibrant and attractive throughout life! See why all the usual diets fail, and how they harm you. Find the truth about all major illnesses and disorders, and learn to avoid them! See how your food, medicine, and additives affect you. Witness your body switching from one mode of life to another, and learn how to control them.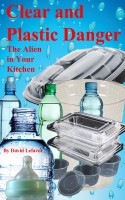 Clear and Plastic Danger - The Alien in your Kitchen
by

David Lefavor
Plastics are one of the major achievements of the twentieth century, and they in our lives to stay. We certainly take for granted, the unspoken assumption that all these items are safe for our use. BPA is the plastic's industry miracle compound. It only has one problem, BPA does not behave itself well in the kitchen around food. It causes serious medical problems and has been linked to Cancer.