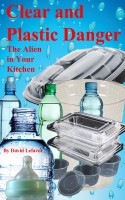 Clear and Plastic Danger - The Alien in your Kitchen
Plastics are one of the major achievements of the twentieth century, and they in our lives to stay. We certainly take for granted, the unspoken assumption that all these items are safe for our use. BPA is the plastic's industry miracle compound. It only has one problem, BPA does not behave itself well in the kitchen around food. It causes serious medical problems and has been linked to Cancer.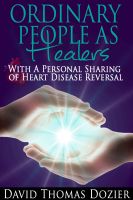 Ordinary People As Healers (With a Personal Sharing of Heart Disease Reversal)
This book takes us on a journey to full, mind-with-body health. It is about awareness and personal choice and how these powerful experiences influence how we view and accept disease. Disease is not an invader but an integral and necessary function of life. Through intrinsic knowledge and personal choice, we can learn to connect to our own powerful truths and to the one truth that connects us all.