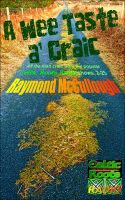 A Wee Taste a' Craic
All the Irish craic from the popular Celtic Roots Radio shows, 2-25. Host Raymond McCullough has compiled this collection of excerpts from his hugely popular 30-min radio show and podcast – downloaded 7,000 times per show, in more than 100 countries around the world.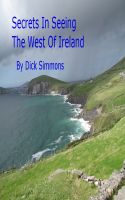 Secrets In Seeing The West Of Ireland
Secrets in Seeing the West of Ireland is a book designed to help you plan your trip to the West of Ireland. What makes this book unique is that, of the hundreds of things to see in Ireland, this book sorts out the specific things I am recommending to someone visiting Ireland for the first or second time.