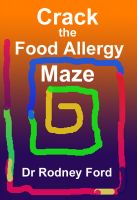 Crack the Food Allergy Maze: Get diagnosed online
This eBook is written for you - so that you can get to grips with the possibility of food allergy/ intolerance. Dr Rodney Ford has spent his career in medicine helping children and their families discover if they are reacting to what they are eating. So many people are confused about how they can work out if they are reacting to foods. He can help you find out what foods might be affecting you.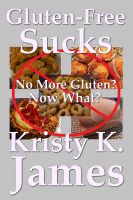 Gluten-Free Sucks (No More Gluten? Now What?)
Life isn't over because you can't have gluten anymore. I've been where you're at right now, and I know it's a bumpy road. You'll have good days and bad days, but I promise you this. Unless you're allergic to most other foods, there's a lot more than meat, fruits, and veggies in your future. Good things, too. I know - because I've found some of them.