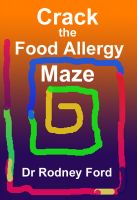 Crack the Food Allergy Maze: Get diagnosed online
This eBook is written for you - so that you can get to grips with the possibility of food allergy/ intolerance. Dr Rodney Ford has spent his career in medicine helping children and their families discover if they are reacting to what they are eating. So many people are confused about how they can work out if they are reacting to foods. He can help you find out what foods might be affecting you.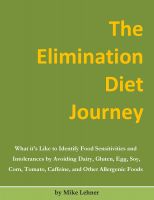 The Elimination Diet Journey: What It's Like to Identify Food Sensitivities and Intolerances by Avoiding Dairy, Gluten, Egg, Soy, Corn, Tomato, Caffeine, and Other Allergenic Foods
(5.00 from 1 review)
Learn from the author's experience as he describes first-hand what it is like to go through the Elimination Diet. Mike eliminated dairy, gluten, egg, soy, corn, tomato, caffeine, and other allergenic foods to identify food sensitivities or intolerances. He shares the ups and downs of his two-month experience and provides tips to help you accomplish your own Elimination Diet journey.