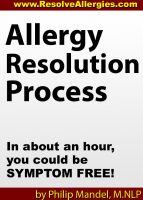 Allergy Resolution Process: you can be symptom-free in less than two hours
Once you understand what allergies are you'll understand why they can be resolved in less than 2 hrs. An allergy is simply your immune system attempting to defend you from something that is really harmless. Using the power of NLP (Neuro-Linguistic Programming), you can use your mind to re-program your immune system--and eliminate allergic responses. Read the testimonials, then decide for yourself!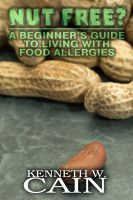 Nut Free? A Beginner's Guide to Living with Food Allergies
This short booklet is intended to help individuals learn the very basics of how to live safely with food allergies. The experiences and instructions in this book are based solely on our own experiences with our daughter's nut allergy. It is our hope that it helps others avoid some of the troubles we have faced as a family.