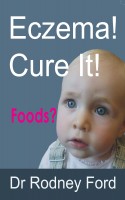 Eczema! Cure It!
by

Rodney Ford
(5.00 from 2 reviews)
Troubled by eczema? Could it be FOODS: * Why have you got it? * What's causing it? * Can you switch it off? * What's driving it? * Is it gluten? milk? or eggs? * How to protect your children? * How to identify your allergies? * What creams and potions? First, get tested. Find the problem. Then, experience healthy skin again! Already 1000s of people have been helped. ISBN 978-0-473-18579-4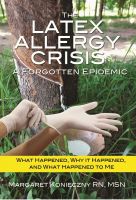 The Latex Allergy Crisis: A Forgotten Epidemic
by

Margaret Konieczny
The increased use of rubber gloves created a latex allergy crisis for health care workers. Articles have been written on the causes, symptoms, and treatments of latex allergy; however, there are few, if any, written experiences of those living with a hypersensitivity to latex. Author Margaret Konieczny shares her experiences, as well as the experiences of others, who suffer from a latex allergy.
Related Categories