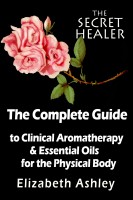 The Complete Guide To Clinical Aromatherapy and the Essential Oils of The Physical Body
(5.00 from 1 review)
Essentially aromatherapy and essential oils for beginners, written by an aromatherapist with 21 years professional experience, this is every aromatherapists go-to-guide. Packed with over 100 essential oil profiles, recommendations for over 60 conditions, recipe blends, a free relaxation hypnotherapy download and discount vouchers too.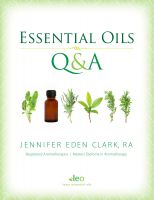 Essential Oils Q&A - Accurate Answers to Common Questions
(5.00 from 1 review)
A succinct guide to essential oils and how they work. Want to know the facts about essential oils but don't want to slog through everything on the internet and waste a lot of time? Look no further. Here it is, as close to unbiased as you can get. Find help in understanding the history, terminology, and culture of essential oils. Plus, learn how to find high quality essential oils.