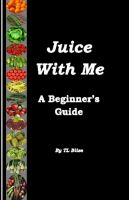 Juice With Me – A Beginner's Guide
(4.00 from 1 review)
This handy guide is a simple and concise book to help get you started on your own journey with juicing. Included inside are recipes, a list of fruits, a list of vegetables, nutritional information, a sample journal entry to help get you started, and adds a personal challenge for each reader. Get your copy today and start feeling better naturally.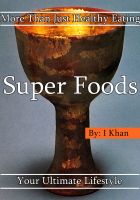 Super Foods
(3.00 from 1 review)
Books on super foods suggest we consume all available food in the supermarket and in such guides which even run up to 400 pages every food source is included even those which in my opinion do not qualify as superior or super. In this guide a total of 43 super foods have been identified and explained, besides there are more compounds and chemicals listed in additional chapters. Enjoy!