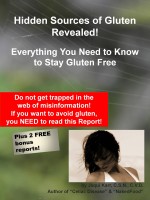 Hidden Sources of Gluten Revealed! Everything You Need to Know to Stay Gluten Free
This incredibly useful guide will become a regular go-to as you navigate through your new gluten free lifestyle. It will tell you where the hidden sources of gluten are, give you important kitchen safety tips, tell you how to stay safe both in and out of your home, and the legal loopholes you need to know about. Plus you get 2 extra reports on critical gluten issues no one - definite must-have!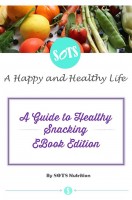 SOTS Guide to Healthy Snacking: EBook Edition
SOTS delivers to you the ultimate guide to healthy snacking! With our top tips and tricks of snacking healthy we go through reasons why we may snack unhealthy and ways we can turn it around, plus there are lots of fun, easy and quick recipes that your whole family will love! It also includes a 7 day snacking meal plan to keep you on track and help you to stay organized!