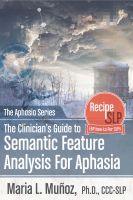 The Clinician's Guide to Semantic Feature Analysis
Students new to Semantic Feature Analysis (SFA) or experienced speech-language pathologists wanting to expand on its application will find many uses for this short and quick overview of the method, theory, and evidence-base of SFA, This evidence-based guide reviews steps and tips for implementing one type of SFA and its variations, and briefly summarizes related research.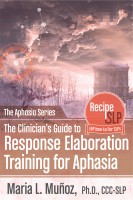 The Clinician's Guide To Response Elaboration Training for Aphasia
This Recipe SLP guide provides a step-by-step how-to for implementing Response Elaboration Training and Modified RET for individuals with aphasia. This evidence-based guide explains the theory behind RET, describes tips, modifications, and variations for implementation, briefly summarizes published findings on patient outcomes, and provides active links to online resources.