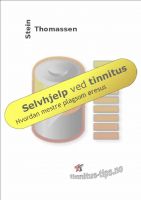 Selvhjelp ved tinnitus - Hvordan mestre plagsom øresus
Det ER noe å gjøre med plagsom tinnitus! Den som sier noe annet, er akterutseilt. Boken viser hvorfor øresus kan være så plagsomt, og hva du kan gjøre for å få det bedre. Den går i dybden selv om språket er enkelt og lettfattelig.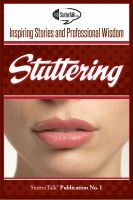 Stuttering: Inspiring Stories and Professional Wisdom
25 chapters. 16 chapters capture the inspiring stories of people who stutter. The final 9 chapters are written by leading professionals and delve into current and exciting issues in stuttering and treatment. Topics include facing fears, voluntary stuttering, choosing a therapist, a letter to "fluency," covert stuttering, telling others you stutter, passing as fluent, substance abuse and much more.