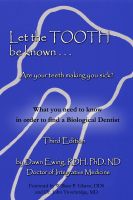 Let the Tooth Be Known
Are your teeth making you sick? This helpful guide will introduce you to key links between oral and systemic health. Learn about the risks of mercury amalgam fillings, gold crowns and dentures. Explore the problem of root canals, cavitations and other hidden sources of infection. Find out what your dentist should do to keep you safe.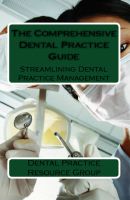 The Comprehensive Dental Practice Guide
The Dental Practice Resource Group is dedicated to improving the efficiency and efforts of your dental practice. Our series of books and guides are based on what works. We grew tired of advice from non-dentists and created our own resources based on the best of all worlds. Our team have worked in a variety of practice configurations. We captured the best practices, protocols and resources.