Sub-categories:
General | Horseracing | Polo | All sub-categories >>
Driving | General | Horseracing | Polo | Riding | Training | << Top sub-categories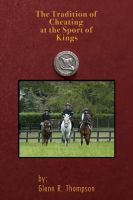 The Tradition of Cheating at the Sport of Kings
(4.94 from 18 reviews)
Most race horses, despite strict regulations prohibiting it, are given illegal drugs on race day. Glenn Thompson, a race horse trainer with over 30 years of experience, reveals the darkest secrets behind the scenes of the Sport of Kings. By shining a light on these secrets, he hopes to change the pattern and return decency and honor to horse racing.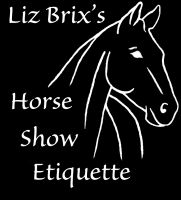 Horseshow Guide For Riders and Their Guests
This is a list of behaviors ideal for the show ring, the warm up ring, the schooling ring, the show grounds including parking tips, portable toilet tips to maintain a pleasant experience for all, how to clean tack, clean a horse and brush a horse in preparation for a horse show.