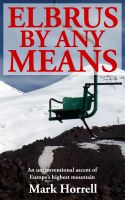 Elbrus By Any Means: An unconventional ascent of Europe's highest mountain
Mark Horrell boards a cable car at the village of Azau, a ski resort in the Baksan Valley on the southern side of Elbrus, the first of many forms of transport he takes across both summits as he traverses the mountain to its wilder northern side. This is the humorous account of an unusual ascent of Europe's highest mountain, and will appeal to anyone with a total disregard for cheating.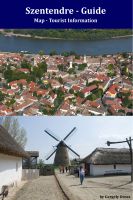 Szentendre, Hungary - Tourist Guide
Szentendre is a charming town in Hungary with baroque atmosphere and lively cultural life, located very near to Budapest. This guidebook features up-to-date information on attractions, sights, suggested walks, musemus, galleries and restaurants.