Sub-categories:
All sub-categories >>
Canada | USA | << Top sub-categories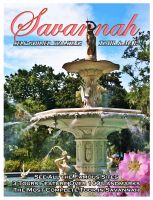 Savannah Walking Tour & Guidebook - A Self Guided Tour
Explore the amazing city of Savannah on this self-guided walking tour! The only complete city tour in one ebook. Over 100 landmarks or points-of-interest are highlighted on three separate tours. Route map included. All 22 of the remaining 24 squares, the Riverfront, Market, sites from Midnight in the Garden of Good & Evil, Forsyth Park, Civil War sites, Paula Deen's restaurant and much more.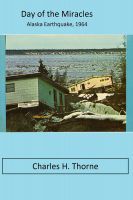 Day of the Miracles, Alaskan Earthquake 1964
2014 marks the 50th anniversary of the great Alaska earthquake on Good Friday, 1964. Measuring 8.6 on the Richter Scale, it was the strongest earthquake ever recorded in North America, exploding with the force of 12,000 atomic bombs, killing 150 people. Its effect on a major population center, the city of Anchorage, is as revealing of the human spirit today as it was at the time.