Drought at Dawn - Eclipse of a Daunting People
It's a common practice for victims of military conflicts to narrate their own experiences, but sometimes it takes outsiders to examine the problems that lead to conflicts. In doing so however, one has to consider the opinions of the victims. This book is written In memory of all who died in the military dictatorship of Ibrahim Babanjida, Sani Abacha, and Olusegun Obasanjo.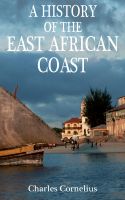 A History of the East African Coast
This book tells the history of the East African coast from ancient times to today, from the slave markets and clove plantations of Zanzibar, to the stone towns of the Lamu Archipelago, to the fight for control of Mombasa and its great bastion, Fort Jesus. It tells the stories of Zanzibari sultans, Swahili merchants, Portuguese explorers and Christian missionaries in an epic story of 4000 years.