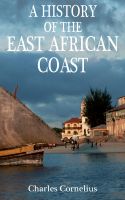 A History of the East African Coast
This book tells the history of the East African coast from ancient times to today, from the slave markets and clove plantations of Zanzibar, to the stone towns of the Lamu Archipelago, to the fight for control of Mombasa and its great bastion, Fort Jesus. It tells the stories of Zanzibari sultans, Swahili merchants, Portuguese explorers and Christian missionaries in an epic story of 4000 years.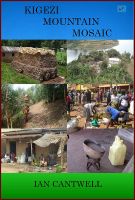 Kigezi Mountain Mosaic
Kigezi Mountain Mosaic (256,000 words & 140 photos) explores the land, wildlife, culture, history and religion of Kigezi colonial district (Kabale, Kisoro, Kanungu & Rukungiri) in south-west Uganda from earliest times to the present. It includes descriptions of national parks, wildlife (Mountain Gorilla), and people with biographies, contemporary descriptions and an extensive bibliography.