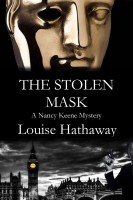 The Stolen Mask: A Nancy Keene Mystery
What would happen if Nancy Drew met James Bond? Find out in this humorous, PG-Rated tale written for women baby-boomers who grew up loving Nancy Drew. Nancy Keene, a teenage sleuth, goes to London and stays in the same hotel as Daniel Craig (AKA James Bond) when his BAFTA award is stolen. Nancy channels Agatha Christie & Sherlock Holmes to help her solve the mystery of the stolen mask.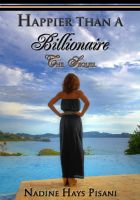 Happier Than A Billionaire: The Sequel
(5.00 from 1 review)
Happier Than A Billionaire: The Sequel continues the journey of one couple's adventures in Costa Rica. Follow the author and her husband as they move to the beach to build their dream home. Although the seafood is fresh and the sunsets are golden, it doesn't take long for Nadine to find that this process won't come easy, even when living in one of the prettiest places on earth.