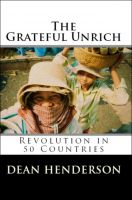 The Grateful Unrich: Revolution in 50 Countries
Covering fifty countries on six continents over a twenty-year span- Henderson asks the hard social, political and economic questions while vagabonding his way around the world. Invoking the wit and humor of Twain and the curiosity of Kerouac- Henderson discovers himself, humanity and revolutionary politics through encounters with God's chosen people - the global poor.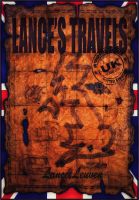 Lance's Travels - UK
With a few of beers coursing through his veins and an upcoming 30th birthday on his mind Lance felt the need for one last bout of foolishness, so the next day he quit his job and gave notice on his flat. His plan was to spend the summer months travelling the UK. Four weeks later he departed, armed with little more than an antiquated Ford Mondeo, an unreliable Sat Nav and a genuine 1980s caravan.