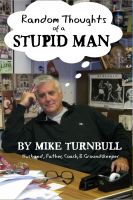 Random Thoughts of a Stupid Man
by

Michael Turnbull
This is my first attempt at writing a book. I have always been told I tell a pretty good story so I thought I would try to put it to print. I've been told I sometimes master making a short story long and I would like to think I can on occasion make a long story short.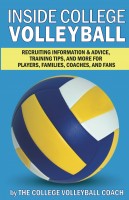 Inside College Volleyball
by

The College Volleyball Coach
Authored by an experienced college coach, Inside College Volleyball is packed with information for volleyball players looking to take their game to the next level by playing in college. It provides a specific set of plans and loads of recommendations and advice for the whole college recruiting process, from high school freshman year (and before) right through senior year (and beyond).