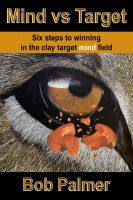 Mind vs Target: Six steps to winning in the clay target mind field
(5.00 from 1 review)
Bob Palmer's highly acclaimed SportExcel system is a revolutionary way to win, and it is changing the way clay-target shooters approach their game in North America and around the globe. No matter if you're a world-class shooter, a coach, a weekend enthusiast, a beginner or a parent, this book is your handbook to using your very powerful Zone to learn how to win.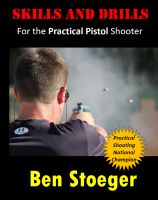 Skills and Drills:For the Practical Pistol Shooter
This book contains the live fire training methods of Ben Stoeger. Drawing on his experience at the top levels of competition and his experience teaching others, he has refined his methodology for years. This book is the culmination of those ideas and experiences. This is the most detailed and involved live-fire training manual ever produced for the USPSA/ISPC competitor.