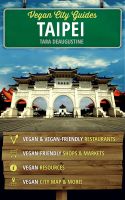 Vegan City Guides Taipei
Vegan City Guides Taipei contains detailed information of where to eat and shop in Taipei, an insider's advice on what to expect as a vegan travelling to Taipei, what to expect from Taiwanese cuisine and how to know if it is vegan-friendly, more Taipei resources for the vegan traveller, a list of useful translations and a handy map showing the location of every establishment listed in the guide.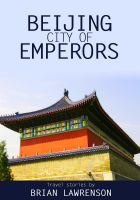 Beijing City of Emperors
Visit Beijing the seat of 24 Emperors and experience the highlights of Chinese culture, history and foods. Try the night Food markets and experience the full ceremony of Peking Duck. Walk the Great Wall of China and visit the site of the 2008 Olympic Games.