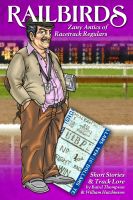 Railbirds
Have a trip back in time to the racetracks and greyhound tracks of the past and enjoy the zany true stories of the characters that spent their time seeking the next winner. The stories are happy and sad and always with a twist. Learn a bit about how the entertainment side of the business also and those special folks who make that happen. Sit back and be a railbird too.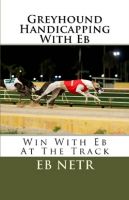 Greyhound Handicapping With Eb
This book is for anyone who has ever tried to figure out the puzzle that is greyhound handicapping. It summarizes some of the knowledge I've gathered over almost forty years of going to the track, reading programs, and watching races and schooling races.