Sub-categories:
Bahamas
Talk Jamaican
This book is all about bringing you on par with the natives second language "Patois" hence, you will be able to understand quickly and speak with the locals. Congrats, now that you have decided to learn about the culture of the beautiful Island, or now that you're certain that your vacation will be in Jamaica! Soon you will be able to Talk Jamaican!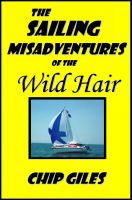 Sailing Misadventures of the Wild Hair
This is a compendium of four sailing stories that document the intrepid misadventures of the Wild Hair in and around the Florida Keys and the Bahamas. The MacGregor twenty five foot sailboat provides a vehicle for the Giles to "enjoy" sailing and all the challenges that go with it. Whether you are a sailor or not, you will get a laugh out of the short stories.