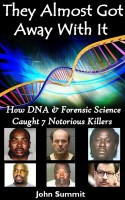 They Almost Got Away With It: How DNA & Forensic Science Caught 7 Notorious Killers
by

John Summit
In his 6th book in the True Crime Series, John Summit thoroughly examines the origins of DNA and how advancements in DNA analysis around the world have propelled law enforcement and crime scene investigation into a new era. If you've never read any of Mr. Summit's work in the prior volumes of his True Crime Series, this book is a great place to start and is a real brain tweak.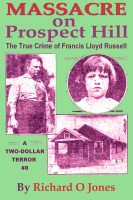 Massacre on Prospect Hill: The True Crime of Francis Lloyd Russell
by

Richard O Jones
Hamilton, Ohio, was a notorious hide-out for Chicago gangsters in the era of Prohibition, and they brought with them vice and violence. The city's most horrific crime in that time had nothing to do with bootleg whiskey or fancy women, but with a hard-working bachelor trying to take care of his sick brother's family. He loved them so much, he would rather see them dead than homeless.
Related Categories