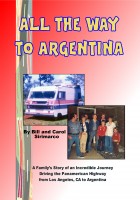 All The Way To Argentina
Come along with us, seven intrepid travelers, on the adventure of a lifetime as we traveled over 23,000 miles through sixteen countries in a 24' Class A motorhome. We started our journey in Los Angeles, California, January of 1978. We drove south through Mexico, Central America, and into South America.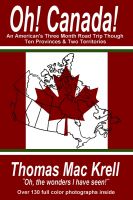 Oh! Canada!
An American's three-month road trip through ten provinces of Canada and two territories. The adventures experienced, the wonders I saw and the people I met. I wanted to have fun and explore the country, but once I got there and took a good look around I realized there was much more there than scenery. The book relates the beauty of Canada and her people. I haven't met friendlier people anywhere.