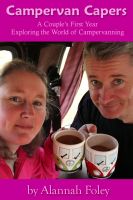 Campervan Capers
(4.00 from 1 review)
Campervan Capers - A Couple's First Year Exploring the World of Campervanning... What do you do when you've got itchy feet but don't want to uproot your life? Buy a campervan! At least, that's what this couple did... Campervan Capers follows a capering couple through their first year of owning a camper, & blends travel tale with humour whilst also addressing some of the more practical aspects.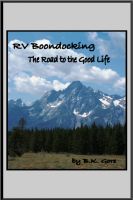 RV Boondocking - The Road to the Good Life
(3.00 from 1 review)
RV boondocking, the complete story... 19 chapters from my rv boondocking philosophy and finding good camps to work kamping and an rvers dictionary. I may not have all the answers but I have a few... and maybe some advice you can use to help find the ones I don't have! Not a big book... but a big little book! I believe it'll start you down the right road to finding shining times on the rv road!