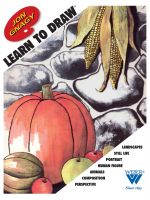 Learn to Draw™
The original, Learn to Draw™ book by Jon Gnagy, provides superb step-by-step written drawing and sketching instructions with more than 200 illustrations. You will learn basic fundamental drawing, composition, perspective and techniques for landscape, still life, portrait, human figure and animal. Millions of people have already learned to draw using Jon's easy four shape learning method.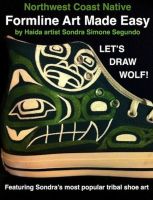 Northwest Coast Native Formline Art Made Easy-Let's Draw Wolf
(5.00 from 1 review)
Learn how to draw a simple NW Coast Native wolf from Haida artist Sondra Simone Segundo. Examples of Sondra's most popular hand painted tribal shoe art are featured throughout the book. Be on the look out for more NW COAST NATIVE FORMLINE ART MADE EASY books/art curriculum. Let's Draw Whale, Eagle, Raven, Hummingbird, Frog and more!