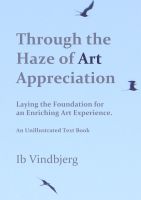 Through the Haze of Art Appreciation - Laying the Foundation for an Enriching Art Experience
This book forms a foundation from which to build your own art experiences. Eight perspectives combine to form a practical approach in which each one helps to uncover different aspects of a variety of artworks, from the middle ages to post-modernity, from aesthetics to relational aesthetics, from the metaphysical to the conceptual. It is a toolbox with which anyone can enrich their art experiences.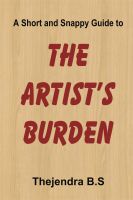 The Artist's Burden - A Short and Snappy Guide
Ladies and Gentlemen! Are you interested in the world's greatest and easiest job? Do you want a profession that is too good to be true? A career so unique that it prescribes no educational qualifications, age limitations, trainings, work timings, or mental and physical qualifications for the candidate. Sounds interesting? No, I am not kidding. Honest, such a job does exist, really!