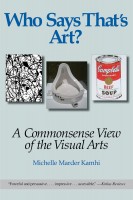 Who Says That's Art? A Commonsense View of the Visual Arts
Today's artworld experts accept virtually anything as "art"—from an all-black painting to a facsimile of a supermarket carton or a dead animal preserved in a tank of formaldehyde. Many art lovers reject such work, arguing that it is not art. This book explains why they are right and the presumed experts are wrong.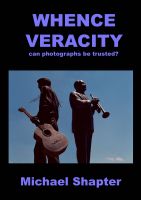 Whence Veracity: can photographs be trusted?
This book examines if traditional and digital photographs can be truthful renditions of the world. It traces the history of photography's veracity and explores characteristics of photographs that aid or preclude veracity. It outlines factors that continue a belief in photography's high veracity, drawing conclusions in light of post-referential pictures