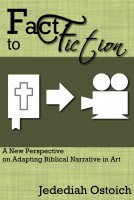 Fact to Fiction: A New Perspective on Adapting Biblical Narrative in Art
In his book, Jedediah Ostoich attempts to navigate the treacherous ground of adapting biblical narrative into the mediums of the novel, cinema, and stage. By establishing some basic guiding principles for interpreting—and then adapting—a text, Ostoich offers a new route from Bible to big screen.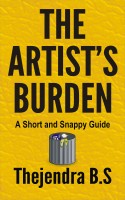 The Artist's Burden - A Short and Snappy Guide
Ladies and Gentlemen! Are you interested in the world's greatest and easiest job? Do you want a profession that is too good to be true? A career so unique that it prescribes no educational qualifications, age limitations, trainings, work timings, or mental and physical qualifications for the candidate. Sounds interesting? No, I am not kidding. Honest, such a job does exist, really!