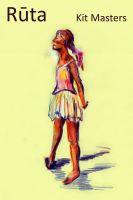 Rūta
by

Kit Masters
Rūta delves into the conscience of a secondary school teacher, optimistic and enthusiastic at the start of his career. He falls in love with his tutor group, one of whom, Rūta, a new arrival from Lithuania, seems to him a perfect student. He fixates on what she represents, as the reality of modern schools saps his energy and weakens his resolve.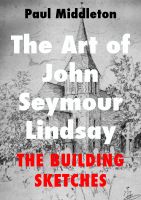 The Art of John Seymour Lindsay - The Building Sketches
by

Paul Middleton
John Seymour Lindsay had an obsession with period buildings. Between 1906 and 1910 he travelled around southern England sketching country houses and buildings of antiquity. He was a master draughtsman with a great eye for perspective. During this time he finely tuned the art of using his pencil to draw out the character of a subject through great composition and clever use of light and shade.