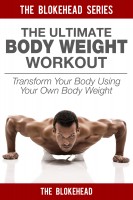 The Ultimate BodyWeight Workout: Transform Your Body Using Your Own Body Weight
The bodyweight exercises that you will find in this book are proof that you do not need money to build a strong, lean and muscular body. You can work out all your major muscle groups by choosing the right workout set for the day. To prevent injuries, you should avoid working out the same muscle groups in consecutive days.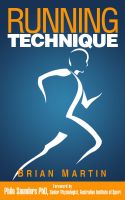 Running Technique
(5.00 from 11 reviews)
A practical guide for distance runners to learn and train for the fundamentals of good running technique. Recognize problems with running form that cause injury, or frustrate achievement of your goals. A complete framework of coordination training, mental cues and a training philosophy to improve running technique. Foreword by Philo Saunders PhD, Senior Physiologist, Australian Institute of Sport.