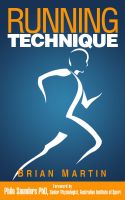 Running Technique
(5.00 from 11 reviews)
A practical guide for distance runners to learn and train for the fundamentals of good running technique. Recognize problems with running form that cause injury, or frustrate achievement of your goals. A complete framework of coordination training, mental cues and a training philosophy to improve running technique. Foreword by Philo Saunders PhD, Senior Physiologist, Australian Institute of Sport.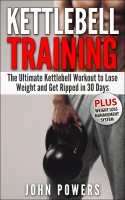 Kettlebell Training - The Ultimate Kettlebell Workout to Lose Weight and Get Ripped in 30 Days
Are you ready to stop wasting time at the gym and actually get the body you've always wanted? Whether you are a beginner or an old pro, the Kettlebell Training will amp up your workouts, help you lose weight, pack on muscle, have more energy, and feel and look fit. Top 30 Illustrated Kettlebell exercises will guarantee to bring you the best results in the shortest period of time!