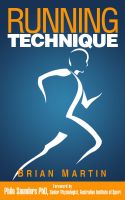 Running Technique
(5.00 from 11 reviews)
A practical guide for distance runners to learn and train for the fundamentals of good running technique. Recognize problems with running form that cause injury, or frustrate achievement of your goals. A complete framework of coordination training, mental cues and a training philosophy to improve running technique. Foreword by Philo Saunders PhD, Senior Physiologist, Australian Institute of Sport.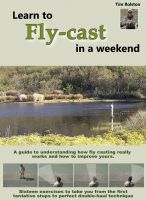 Learn to Fly-Cast in a Weekend
(4.50 from 4 reviews)
A guide to understanding how fly casting really works and sixteen innnovative exercises to take you from your first tentative steps to mastery of the double haul. The print version of this book has sold over 2500 copies and assisted thousands of anglers to finally master their casting and improve their enjoyment of their fishing. Now updated and available as an eBook.