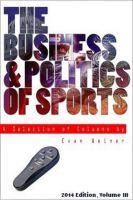 2014 Edition: The Business & Politics of Sports
Sports is a global business. For many it is a game but the real business of sports is business. Sports is powered by governments that make laws which regulate the business of sports. Most nations have Sports Ministers and sports is a government level position and concern. The e-book takes a look at the global sports industry between August 2010 and January 1, 2014 and how the business operates.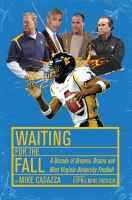 Waiting for the Fall: A Decade of Dreams, Drama and West Virginia University Football
When native son and head coach Rich Rodriguez led the West Virginia Mountaineers to an unexpected Sugar Bowl victory at the end of the 2005 season, behind a youthful roster that included electrifying freshmen Patrick White and Steve Slaton, West Virginia fans figured the best was yet to come. Instead, the seasons that followed served up endless, stomach-churning drama.