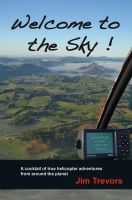 Welcome to the Sky!
Join pilot Jim Trevors for an amazing insight into the the world of an international helicopter pilot. From active war zones through to New Zealand's stunning mountains, this book is the next best thing to actually being there. We'll drop SAS troops into combat, smile politely at the SAM missile crews on a restricted Iranian island, and be back in time for lunch. With just the odd bullet hole...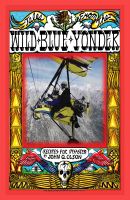 Tales From The Wild Blue Yonder *Recipes For Disaster*
Welcome to the wild adventures and misadventures from thirty years of flying, much of it in Mexico, Guatemala and other far-flung places. Adult language and situations, recommended for college-age and above readers. No parasailing at all in this book-this is HANG GLIDING. Lots of FLYING! Like a BIRD! WITH the birds!