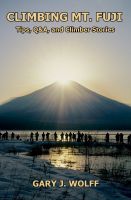 Climbing Mt. Fuji: Tips, Q&A, and Climber Stories
by

Gary J. Wolff
Mt. Fuji, Japan's highest peak, is one of the most beautiful and most visited mountains in the world. The author, who has climbed all of the 29 highest mountains in Japan, has focused on providing all the essential information necessary for future climbers intent on scaling the mountain. If you're planning to climb Japan's highest peak, this book will likely prove to be a valuable resource.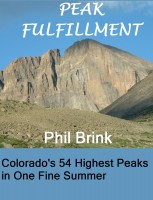 Peak Fulfillment - Colorado's 54 Highest Peaks in One Fine Summer
by

Phil Brink
From wildflower-studded valleys to treacherous talus, husband and wife team Phil and Suzanne Brink keep climbing to reach the top of every fourteen-thousand feet tall peak in Colorado. With 54 "Fourteeners" scattered around the state, they have to move fast to reach the summit of # 54 before the snow flies!