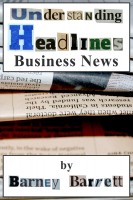 Understanding Headlines – Business News
by

Barney Barrett
This short book will help you to understand headlines in the business sections of English-language newspapers and news websites. If you use English as part of your job, Understanding Headlines will show you how to read this sort of news and how to expand the vocabulary you need to talk about your work.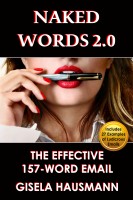 Naked Words 2.0: The Effective 157-Word Email
by

Gisela Hausmann
*As featured in the SUCCESS Magazine, August 2015 edition "NAKED WORDS 2.0: The Effective 157-Word Email" is the 2.0 edition of previously published "NAKED WORDS: The Effective 157-Word Email". With 23 new illustrative pictures/examples of the good and the not so good, as well as added action steps it is the most impressive and easy to follow book about how to improve marketing emails.