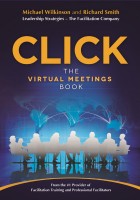 CLICK: The Virtual Meetings Book
While virtual meetings are on the rise, most meeting leaders have no idea how to make virtual meetings highly engaging and productive. CLICK: The Virtual Meetings Book provides sixty comprehensive strategies for planning and executing virtual meetings. Authors Wilkinson and Smith provide you the tools and techniques to deliver masterful virtual meetings, every time.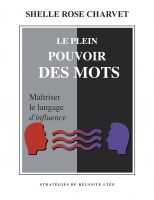 Le Plein Pouvoir des Mots
Le plein pouvoir des mots est basé sur le LAB Profile®, (Profil LAB ou Profil du langage et du comportement), un outil qui montre comment chaque individu est unique. Le bestseller international! C'est une nouvelle approche pour comprendre les personnes et les groupes.