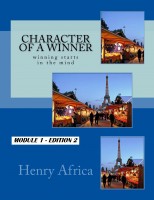 Character Of A Winner - Module 1- Edition 2
by

Henry Africa
A comprehensive training programme for those wanting to excel as a staff member and then perhaps go on to open their own business. The material in the book will take you from self improvement, to the improvement of others.. "WINNING BEGINS IN THE MIND"... "... It's your choice what happens in your future. You WILL write your future script... Make it an awesome script...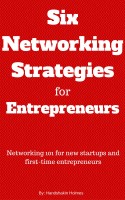 6 Networking Strategies for Entrepreneurs
by

Matt (Handshakin) Holmes
(4.00 from 2 reviews)
Six Networking Strategies for Entrepreneurs walks startups and entrepreneurs through strategies used to access and build relationships with key people. This free guide offers simple ideas, examples, and strategies start shaking hands as soon as you finish the book. It's quick ideas are actionable and will help you find the right people all the way to score meetings with the 1%.