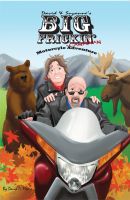 David & Suzanne's Big Frickin' Canadian Motorcycle Adventure
The trip began innocently enough. All they wanted was a simple, week-long vacation to celebrate their new freedom. How hard could that be? Armed with poor planning, poor judgment, laughter, love, and an optimism usually reserved for the perilously insane, our daring duo cast caution to the wind and headed straight into the heart of the deepest, darkest continent known to man: Canada.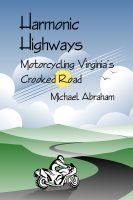 Harmonic Highways
Motorcycling Virginia's Heritage Music Trail, The Crooked Road A rollicking, exuberant journey through the spiritual heart and soul of Appalachia in search of musicians, luthiers, promoters, artists, athletes, coal miners, and playwrights. This journey, told with passion, poignancy, and humor, will delight every adventurer, whether on two wheels, four wheels, or a living room recliner.