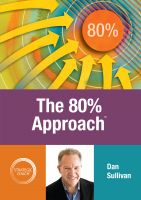 The 80% Approach
Being Entrepreneurial Taking all of the resources in your personal and work life to higher levels of productivity.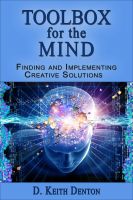 TOOLBOX FOR THE MIND: Finding and Implementing Creative Solutions
The Toolbox for the Mind can help you learn; •Your own innovative I.Q.and how to improve it. •Think and act so you can find unique solutions and approaches to old problems. •Design work areas that encourage the creation of processes, products, services, and technological innovations. •Learn how to overcome fear and how to lead so your innovations are successful.