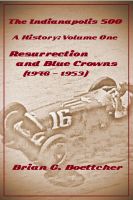 The Indianapolis 500, a History - Volume One: Resurrection and Blue Crowns
Free offering by new author. First of five volumes examining the history of the Indianapolis 500 from 1946 to 1969. Volume One: Resurrection and Blue Crowns includes the story of the Speedway's catastrophic opening, its 1945 sale to Tony Hulman, and each race from 1946 through 1953, examining events and people who shaped the "Greatest Spectacle in Racing" and its legend.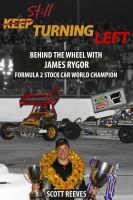 Still Turning Left
In this short sequel to Keep Turning Left, Scott Reeves recounts the spectacular World Final and meets the new World Champion. Featuring colour photographs and based on interviews with James Rygor, this is the story of one racing driver's journey to shock success.