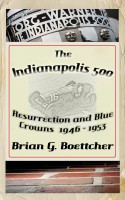 The Indianapolis 500, a History - Volume One: Resurrection and Blue Crowns
REVISED EDITION - First of five book series examining the history of the Indianapolis 500 from 1946 to 1969. Volume One: Resurrection and Blue Crowns includes the story of the Speedway's catastrophic opening, its 1945 sale to Tony Hulman, and each race from 1946 through 1953, examining events and people who shaped the "Greatest Spectacle in Racing" and its legend.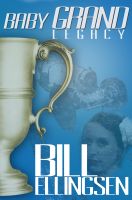 Baby Grand Legacy
(5.00 from 1 review)
Formerly titled Baby Grand: The Beginning. Fourteen-year-old Kevin Johnson's physician parents sign up for a humanitarian mission. Then they dump him off in rural Wisconsin with relative strangers. But instead of boredom, Kevin finds a way-out-of-his-league pianist named Desiree, awesome grandparents that should have been in his life years ago, and a job restoring an antique Indy 500 race car.