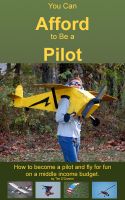 You Can Afford To Be A Pilot
(5.00 from 2 reviews)
The purpose of this book is not to teach ground school or flight training, but is intended to teach the reader how to shop for these services and, once purchased, how to keep them affordable, efficient and useful. Certifed FAA Instructor Timothy O'Connor uses his twenty years of experience with technical subjects and adult training to bring flying to people on a middle-income budget.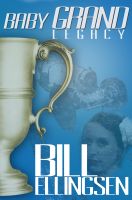 Baby Grand Legacy
(5.00 from 1 review)
Formerly titled Baby Grand: The Beginning. Humble young hero Kevin Johnson, a small boy blessed with quick reflexes and nerves of steel, has to stay in rural Wisconsin with grandparents he'd met once. Isolation and boredom are on his agenda until he learns about a side of the family that had been hidden from him.