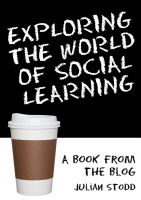 Exploring the World of Social Learning
The world has become a complex place. The old divide between the formal workplace and the informal social space is largely gone. Social learning lies mid-way between the two, providing new and exciting ways for us to interact with learners. In this book I will show you how to create dynamic social learning spaces and how to be involved in the conversation as it unfolds.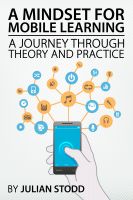 A Mindset for Mobile Learning: A Journey through Theory and Practice
(4.00 from 1 review)
Learning is going 'mobile', but this means many things: it's the technology of phones and tablets, it's the learning we deploy, but above all it's a mindset. In this book we explore the emergence of mobile learning and practical approaches to its design and deployment. We explore how technology can facilitate learning, but doesn't guarantee it. We look at developing a mindset for mobile learning.