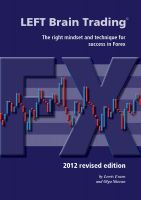 LEFT Brain Trading - the right mindset and technique for success in Forex: 2012 revised edition
(5.00 from 2 reviews)
LEFT Brain Trading© can help to improve trading confidence and performance through a process of self-discovery and empowerment coupled with a revolutionary new way to set up charts to reveal the universal framework that governs all currency movements. This book describes how mental programming can affect trading, how to positively re-programme your mind for success, and how to trade profitably.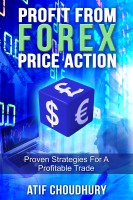 Profit From Forex Price Action - Proven Strategies For A Profitable Trade
This book will teach you how to profit from trading Forex using well-tested strategies with proven results. After getting through this practical guide, you will know how to minimize risk, manage your trades and analyze the market. There are over 50 charts (colour) in this book to explain these strategies. Whether you're trading in the Forex market to earn extra income or to make a living.