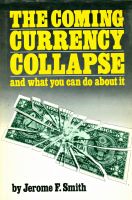 The Coming Currency Collapse and what you can do about it
In this unique investment survival manual the world's premier investment forecaster tells you; What is the cause of inflation, Why hyperinflation of the dollar is inevitably, How this will affect pensions and traditional investments, Which investments will survive and appreciate during this period and When and how to buy them. This could be the most important book on money that you will ever read.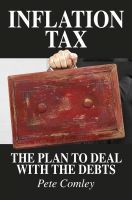 Inflation Tax: The Plan To Deal With The Debts
This book presents in simple easy-to-read way why inflation is such a big problem, particularly in the UK. It is reducing the standard of living of most people and redistributing wealth from savers to debtors. Successive governments have used it as a tool to manage their debts. The book examines likely future inflation scenarios and the best ways to save and invest in those environments.