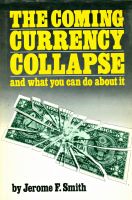 The Coming Currency Collapse and what you can do about it
In this unique investment survival manual the world's premier investment forecaster tells you; What is the cause of inflation, Why hyperinflation of the dollar is inevitably, How this will affect pensions and traditional investments, Which investments will survive and appreciate during this period and When and how to buy them. This could be the most important book on money that you will ever read.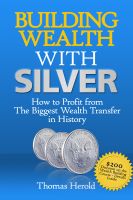 Building Wealth with Silver - How to Profit From The Biggest Wealth Transfer in History
The greatest transfer of wealth in the nation and the world is now unfolding. Money is about to flow away from the financially uninformed and flow towards the financially well-informed. Whenever governments start to dilute their money investors transfer their money into gold and silver. Although gold is a great way to preserve your wealth, it is silver you could actually make a fortune.