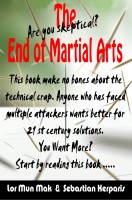 The End of Martial Arts
Here is a book that will challenge your knowledge and make your defence skills more complete when fighting off multiple attackers. The question is, are you ready?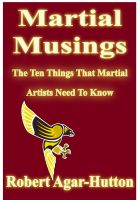 Martial Musings - The Ten Things That Martial Artists Need To Know
There are many things that are important but here are some of the things that are particularly important... These ten things range from the purely philosophical (possibly almost spiritual - depending on your definition of that term) that will help you to be more, through to the purely pragmatic tips that will help you to do more (in your preferred martial art or arts).